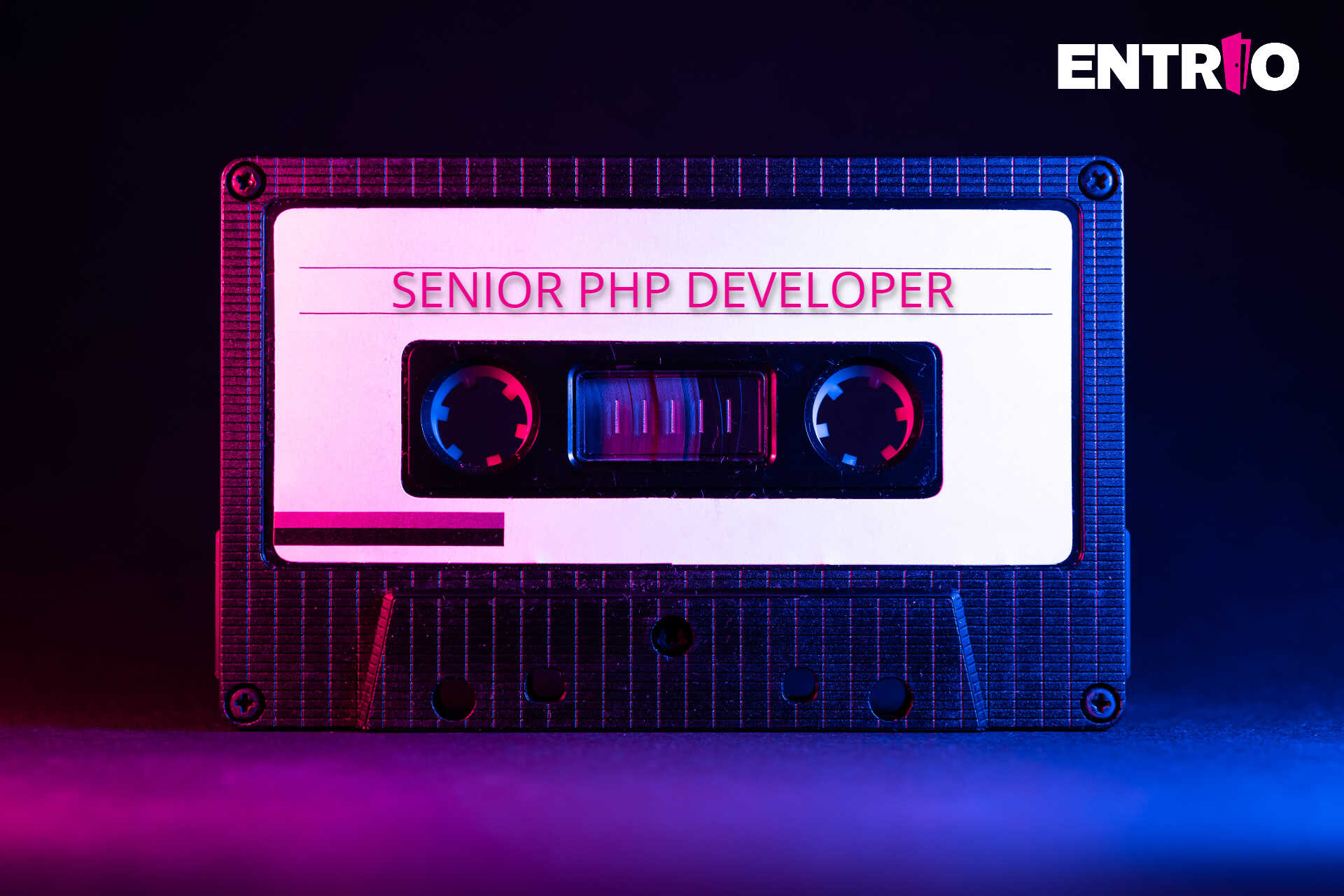 Ready to take the challenge and help us scale our leading regional event platform to a global level?
We are looking for an experienced Senior PHP engineer to join our fast-growing team on our road to international expansion and global scaling.
As our new Senior Developer, you will be dealing with laying out code architecture, developing core platform functionalities and integrating various systems together.
Entrio is a powerful, self-service ticketing platform established in 2011., selling tickets for over 1.000 concerts, festivals, theatres and conferences in SEE region yearly. In the past year, we successfully upgraded Entrio platform with virtual event, streaming and VoD functionalities which enabled us to deliver over 100 great virtual and hybrid events in the past several months.
We are a team of 10 event lovers, based in Zagreb and last month we raised a VC investment and are now starting our international expansion.
You will join a team of 3 developers, which we expect to double by the end of the year. We also work with external development partners on a project basis. All the new code that we write (of course there is still some legacy code which we are currently getting rid of :) is written in solid OOP-a, we rely on DI, we unit-test everythng and use PHPstan.
Big and interesting challenges and even bigger opportunities are in front of us.
Are you ready to take the challenge and join us on our exciting journey? ;)
Senior PHP Developer duties and responsibilities
Understand the business needs and strategic directions of the company
Build core functionalities and plan code architecture
Coordinate development and architecture with the CTO and the rest of the team
Mentor Mid and Junior Devs
Manage deployment, automation and testing procedures
Configure and manage data sources like MySQL (MariaDB), Elasticsearch, Redis, etc
Refine bug tracking and feature planning processes inside the company
Senior PHP Developer requirements and qualifications
A huge plus points go for:
Full-stack experience
Video streaming and WebRTC technologies
Experience with scalable AWS infrastructure
Experience with scalable websockets
What we offer
Working on a live, well-known, heavily-used project
Challenging every-day tasks, immediate sense of results and improvement
Entering the team in the perfect moment to help scale and grow the project internationally
Flexible working time
Preferred work from our Zagreb office, but remote work or combination is also possible
Cosy office in the Zagreb's business center, 10 minutes from main bus station
Friendly and motivating working environment
Unlimited coffee from the finest coffee machine in the hood :)
Access to some of the best events sold through Entrio
18.000 - 25.000 gross monthly salary (Bruto1 plaća). Negotiable, depending on previous work experience.