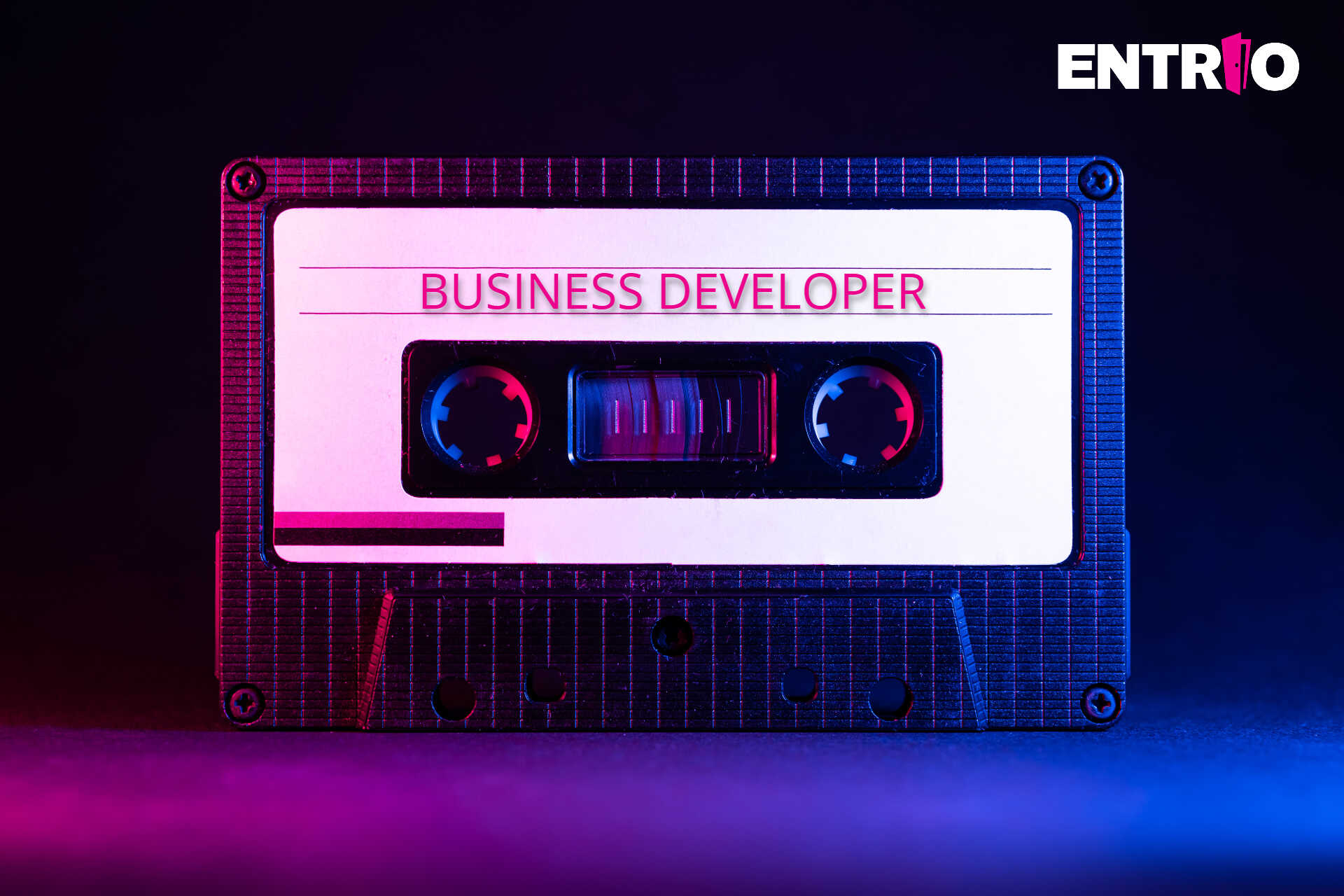 Do you know how to take a local business to an international market? Do you like events? We might be a perfect fit!
We are looking for an experienced and ambitious Business Developer to join our fast-growing Entrio team and help us win the international event market.
Entrio is an advanced self-service ticketing platform for virtual, hybrid, and in-person events, selling tickets for over 1.000 concerts, festivals, shows, and conferences in the SEE region yearly. After successfully upgrading our platform and delivering dozens of successful virtual events, we raised investment and in 2021. started our journey to the international market.
We are an experienced team of 10 young people passionate about events, based in Zagreb, and looking for an experienced and innovative out-of-the-box thinker with a strong international network - to help us find the most effective and creative ways to opening new markets.
Besides having experience in business development, we expect you to have strong leadership and process-optimization skills.
Business Development duties and responsibilities:
Plan, develop and oversee Entrio's overall business development strategy, in cooperation with the management
Research new markets and suggest optimal ways to penetrate them
Travel to international meetings, fairs, and conferences
Find partners and key clients in new markets
Plan for company's financial success
Determine key business development KPIs
Work with sales and marketing teams
Hire, manage and train the business development team
Improve internal company processes, especially sales and project management teams
Setup and manage CRM system for tracking sales and business development goals
Work with CEO on reporting and business development strategies
Build strong relationships with key clients
Develop sales strategy and onboard new customers
Negotiate strategic deals
Build strong relationships with industry professionals, competitors, vendors, and other personnel
Business Development Manager requirements and qualifications:
What we offer:
Flexible working time
Cousy office in the Zagreb's business center, 10 minutes from the main bus station
Friendly and motivating working environment
International business travels
Educations
Unlimited coffee from the finest coffee machine in the hood :)
Access to some of the best events sold through Entrio
Gross monthly salary from 15.000 kn (Bruto1 plaća) and up. Negotiable, depending on previous work experience. Bonuses based on results.